SBS's holistic, integrated team approach to problem solving demands a tight-knit unit of dedicated IT professionals focused on achieving excellence at all levels. Our staff complement is therefore the only constraint to our capacity to deliver complete business solutions to a market wider than that which we now serve.
SBS's organizational chart is flat. This is so because IT demands discipline, flexibility and creativity, and creative IT people are most productive when they have the freedom to match their responsibilities. Concomitantly, experience tells us that structure lends form and facilitates use and, in times of crisis, enables easy diagnostics and speedy problem solving.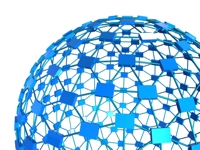 By integrating creative flexibility and an adherence to rigid business principles and cutting-edge information technology practices, we are fast becoming a leading force in African IT while retaining the ability to focus exclusively on your systems requirements and business needs. We are small, versatile, fast, efficient and cost-effective. If you are looking for a business management system or solution, we will design, deliver and maintain the one that works for you.